WATER DAMAGE PLASTER REPAIR
Water damaged plaster can become a risk to your health if not treated with vigilance. Plasterboard will soak up water from water leaks like a sponge, but when it dries out it becomes brittle, weak, mould ridden and runs the potential risk of coming loose from its framework resulting in your damaged plaster walls falling down.
​This is why it is important to realise the issue sooner rather than later. With decades of water damage repair work, Plasterfix guarantees prompt and effective responses to issues related to water damaged plaster.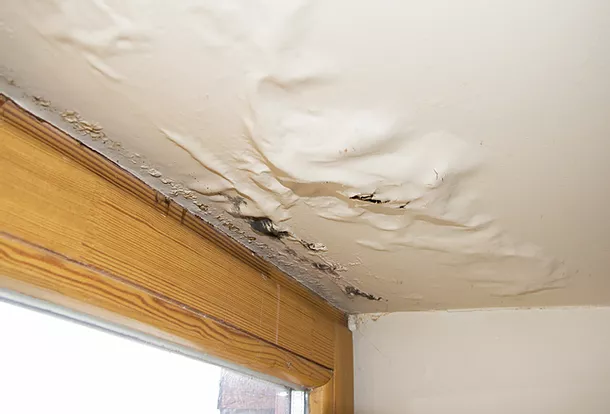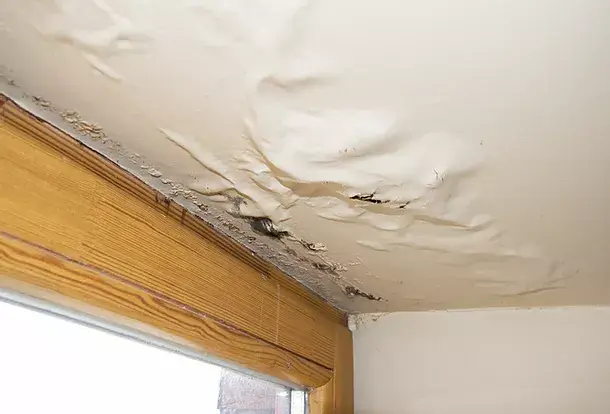 Why Get Your Water Damage Assessed?
How does moisture affect plasterboard?
​When plasterboard is exposed to elevated levels of moisture for an extended period, it may affect the integrity of the plasterboard and its ability to perform its intended function.
Plasterboard acts like a sponge and can absorb a large amount of moisture. This can lead to plaster damage such as sagging, bulging and water stains or discolouration of the board and turn it into the perfect breeding ground for unsightly and unhealthy mould.
​Usually the paint on the surface of the drywall will protect it against small leaks and spilled water, but the problem occurs when the water gets to areas that are not protected by paint, such as the back of the plasterboard and at the floor or ceiling.
Plasterboard that has become wet during its service life must be assessed for damage and then either repaired or replaced.
Repair or replace?
It is not possible to give a definitive answer on whether water damaged plasterboard can be salvaged once it has become wet. It depends on the individual situation and factors such as:
Extent of time and amount of moisture to which the plasterboard was exposed.

Ability of the affected area to be identified, completely drained and dried.

Presence of insulation in the wall or ceiling cavity.

Whether or not the plasterboard was exposed to contaminated water (such as floodwater that may contain sewage).

Almost all ceilings that have been inundated with water will need to be replaced, particularly if it's been in contact with saturated insulation. Water will likely have pooled for a long period and compromised the fixings too.
Quality Service
Expect great service and quality workmanship with our 5 year guarantee
Fast & Reliable
We're there fast, on time and provide you with complete solutions and unbiased professional advice
Fair & Upfront Pricing
We provide fair & upfront pricing that is transparent with no hidden plastering costs
Clean & Tidy
Our Sydney plaster tradesmen respect your home. Guaranteed to leave your abode the way it looked when we arrived
Insured & Licensed
All our plasterers are fully insured and fully licensed, OH&S compliant and qualified to solve your plastering needs
Knowledge & Experience
With over 30 years of delivering a consistent Sydney-wide plastering service and excellent job, Plasterfix Australia has withstood the test of time and established ourselves as Sydney's top-of-mind answer for all plastering issues