With intricate designs, ornate plasterwork gives rooms a distinctive and luxurious appearance. Found in many heritage homes and buildings, working with this style of plasterwork requires a delicate touch and an experienced hand.
Three Decades of experience working in the best buildings in the country's oldest city, means Plasterfix Australia has deep, hands on experience working with plaster from every era and form.We can fit everything from the largest pieces to the smallest and most fragile, including:
Large Archways
Ornamental Ceilings
Fireplace Surrounds
Ceiling Domes
Wall Panelling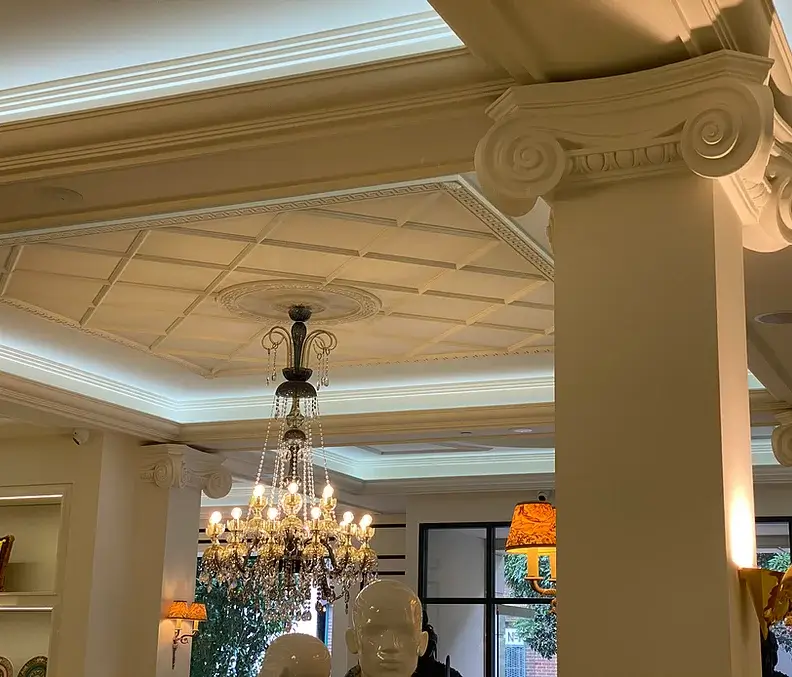 Your job will be carried out by plasterers trained in traditional hands-on techniques that are no longer part of the usual trades training.
Our master plasterer has more than 30 years of experience professionally, building on "old world" skills handed down to him by his father. We meld the best of modern materials and techniques, with the craftsmanship that elevated plastering to an architectural art form.
Plasterfix is the solution for ornate plasterwork, vintage installation and repairs on heritage buildings.
​Sourcing and supplying ornate plaster
With our deep networks of manufacturers and custom workshops, Plasterfix Australia can find and fit the plasterwork that matches your interior.
For advanced work, we can make moulds and create fully tailor made pieces – something that many other plasterers can no longer do. This means that we have an answer for your needs, whether that is matching the style of your existing heritage building or the renovation vision of your interior designer.
Quality Service
Expect great service and quality workmanship with our 5 year guarantee
Fast & Reliable
We're there fast, on time and provide you with complete solutions and unbiased professional advice
Fair & Upfront Pricing
We provide fair & upfront pricing that is transparent with no hidden plastering costs
Clean & Tidy
Our Sydney plaster tradesmen respect your home. Guaranteed to leave your abode the way it looked when we arrived
Insured & Licensed
All our plasterers are fully insured and fully licensed, OH&S compliant and qualified to solve your plastering needs
Knowledge & Experience
With over 30 years of delivering a consistent Sydney-wide plastering service and excellent job, Plasterfix Australia has withstood the test of time and established ourselves as Sydney's top-of-mind answer for all plastering issues